Free Shipping on orders of more than $125!
Welcome to our new home, we're excited you're here! 🤠
Try our new BYOB feature!
Welcome to our new home, we're excited you're here! 🤠
Build Your Own Box
Craft your custom box and pick your perfect cuts. Craving steaks or stocking up on chicken? The choice is all yours & get 10% off when you subscribe!
See what all the beef is about

Grass-fed, responsibly raised meats of all kinds, from beef and pork to chicken and even seafood like salmon and halibut. You can order exactly the meats you want without having to sign up for a months-long service.

FarmFoods isn't messing around in the steak department. The company has a massive range of options.
Irene Jiang
businessinsider.com
You can buy beef, pork, poultry, or seafood à la carte as well as portions of a cow.
Phen Pavelka
smokedbbqsource.com
I already knew from researching the company that the meat would be high-quality, but I was not prepared for just how deep the flavors would be. 

From the red meat to the fish, you could definitely taste a distinctive difference in quality compared to high-volume, mass-produced meat. 

Katie Mc Donald
foodandwine.com
Ordering quality meat online can add up quickly, but some options are more budget-friendly than others. FarmFoods not only offers value packs of meat but also sells more affordable cuts like liver, tendon, tongue, and heart.

This Farm-Fresh Meat Delivery Service is just as Good as My Local Butcher
Landon Groves
chicagotribune.com
FarmFoods has succeeded in doing what it set out to do — that is, promptly shipping fresh, tasty meats to your door
Why FarmFoods?
Grocery store meat is cheaper for a reason: It's industrially mass-produced and inhumanely fed on massive feedlots. That's bad for the animal, and bad for the environment. At FarmFoods, we've cut out the middle man and ship high-quality, humanely-raised, market-priced meats straight to your door.
Perks
Feel confident in your choice of FarmFoods, as you will be enjoying premium and flavorful meat sourced directly from American farms.
Shipping is Free on orders of $125 or more. No code required.
Our animals are raised in a manner that conserves natural resources and biodiversity using systems and techniques that conserve and protect the environment.
Shop with confidence — You're 100% covered. If your order doesn't arrive frozen, we will offer to send you a replacement or refund.
Our customers have been loving this irresistible box lately!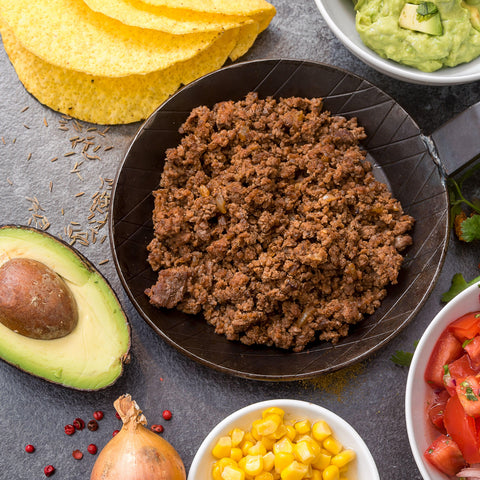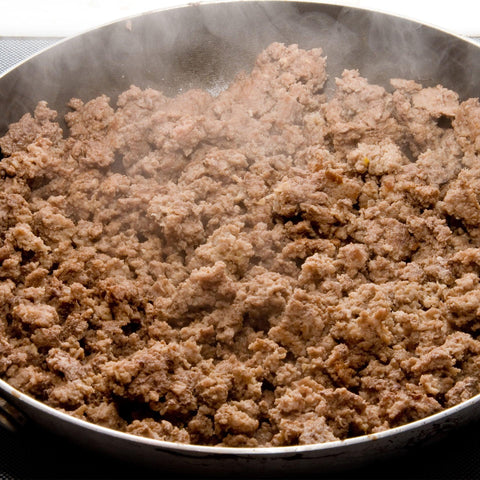 Grass-Fed Ground Beef 80/20 - 20 pounds
Big sale on Ground Beef. Right now we offer a fully packed box (20 pounds) of ground beef, with Free Shipping!
In this pack you will get:
20 Grass-fed Ground Beef 80/20
Our beef is grassfed and finished on pasture with no antibiotics or hormones.